Kyoto is the pride of Japan, a city of rich history and culture. As wind blows through here, time flows slowly as locals and tourists mingle with each other. This flow forms the city you know as Kyoto. We distill this "FLOW" as our concept and have created a space in which we preserve the atmosphere of Kyoto for you to enjoy. Spend some time away from the hustle and bustle of the outside world and enjoy some much needed aline time to heal your mind and body , allowing you to enjoy the city of Kyoto with a fresh mind, with a variety of facilities at your disposal including healing baths, good food and good music.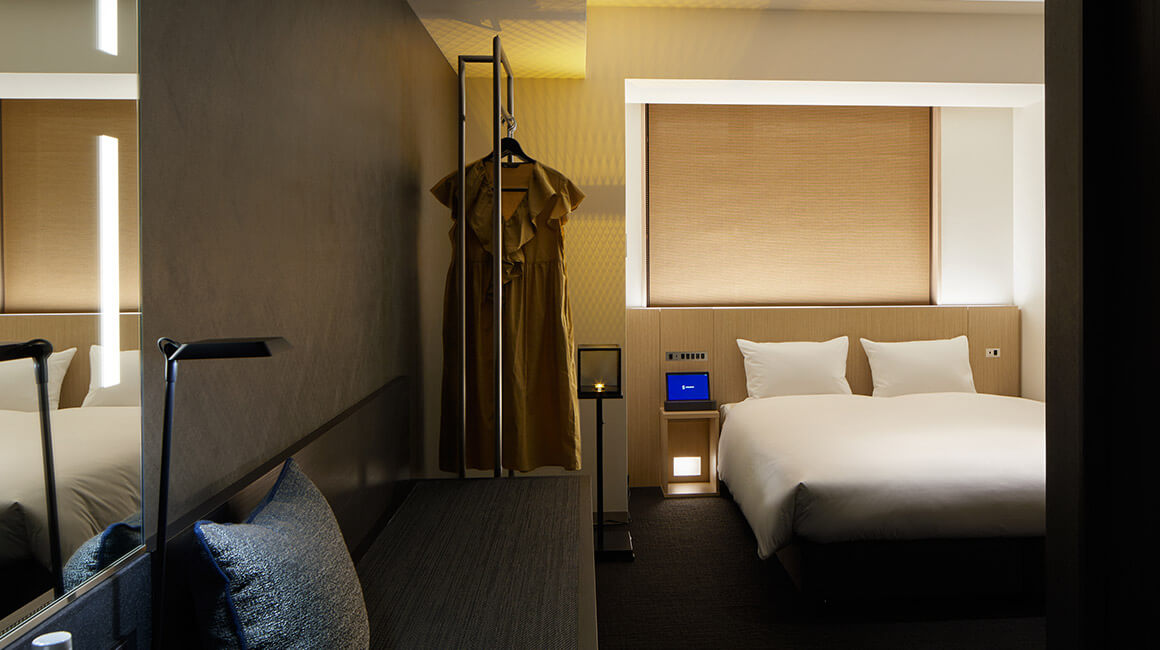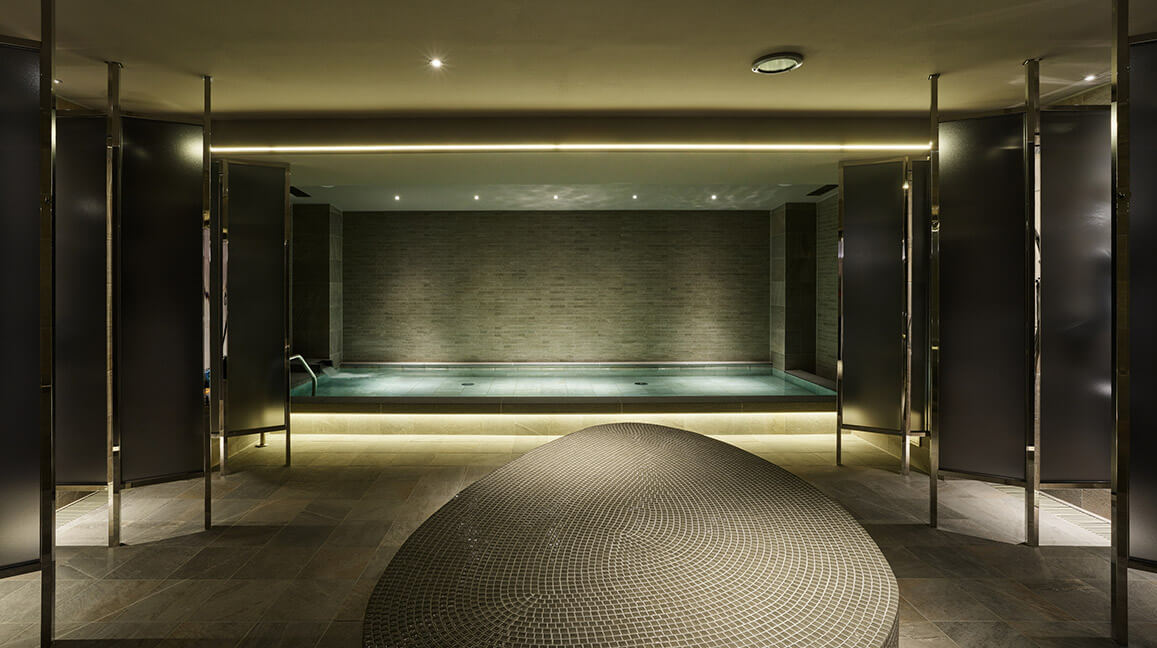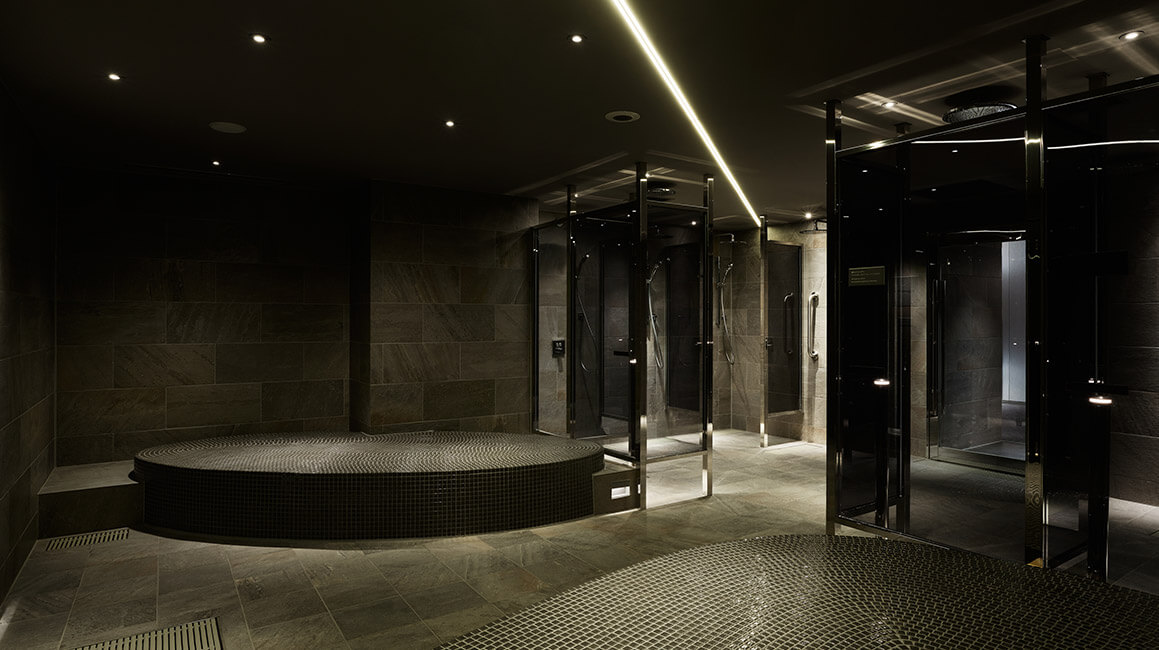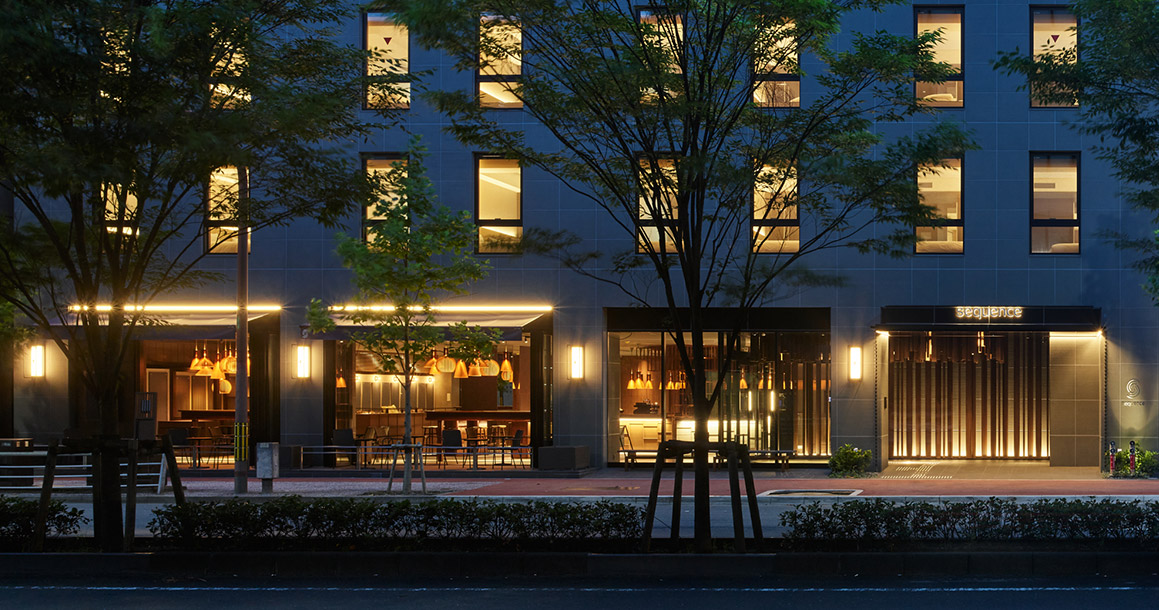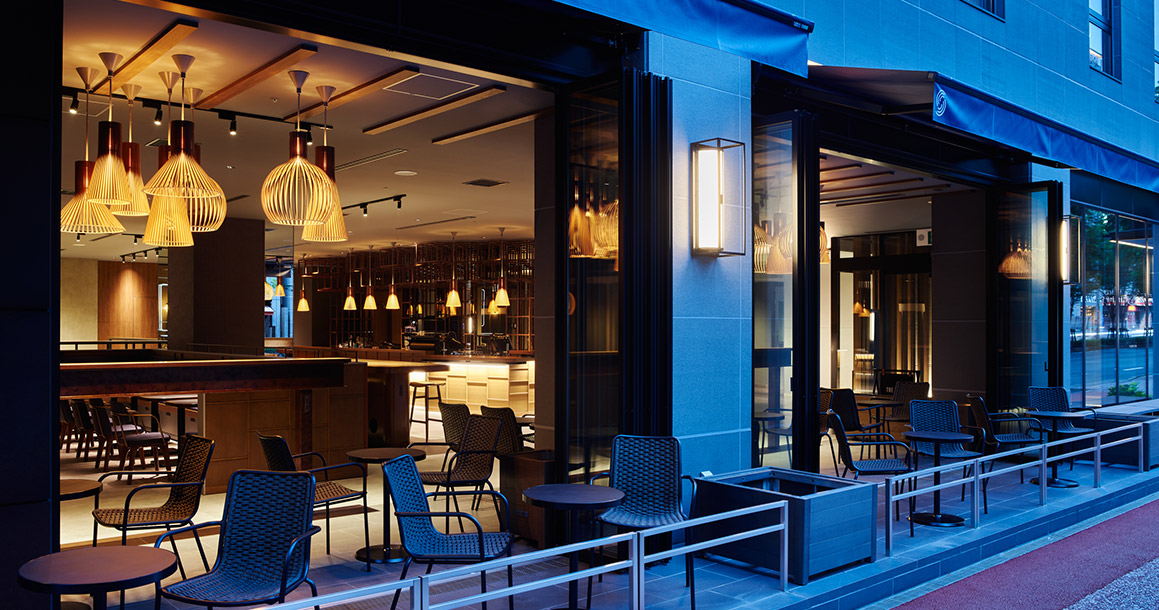 CHECK-IN:

17:00
CHECK-OUT:

14:00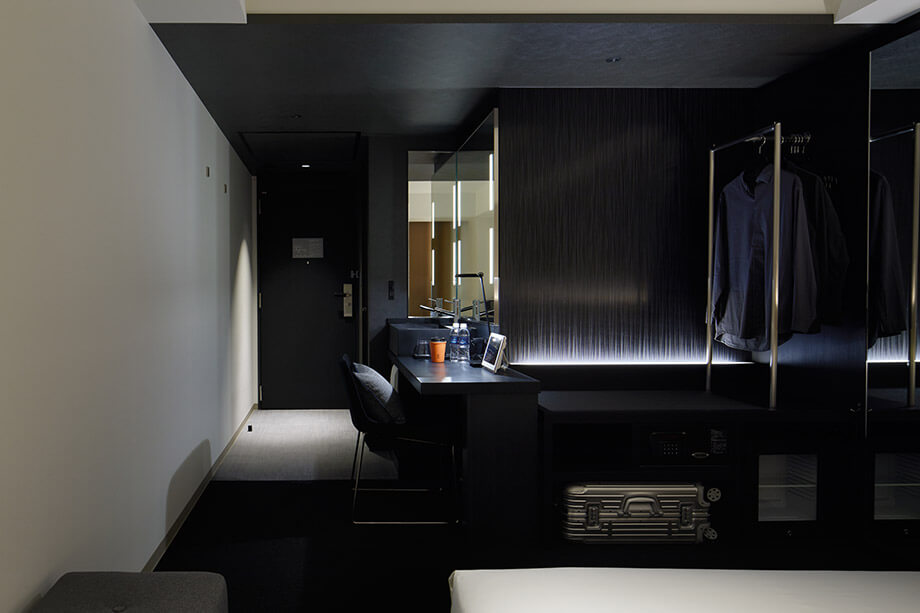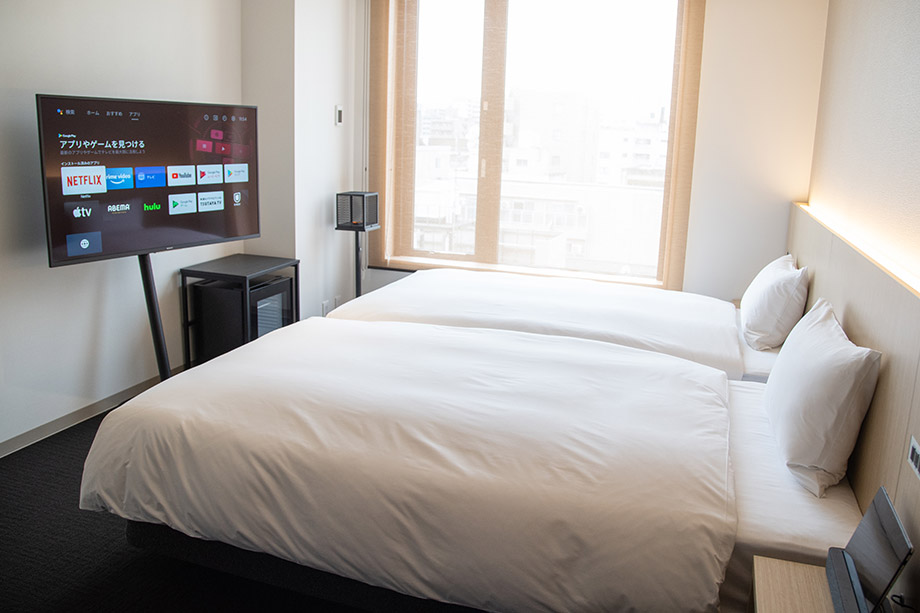 TWIN ROOM
The functional space is divided between a dark backstage area with a beautifully integrated washroom, storage and desk, and a bed area finished in white and wood grain that is enveloped in soft light, giving you peace of mind and body.
ROOM
SIZE

23.4㎡
BED
AMOUNT

2
BED
SIZE

1100
ROOM
CAPACITY

2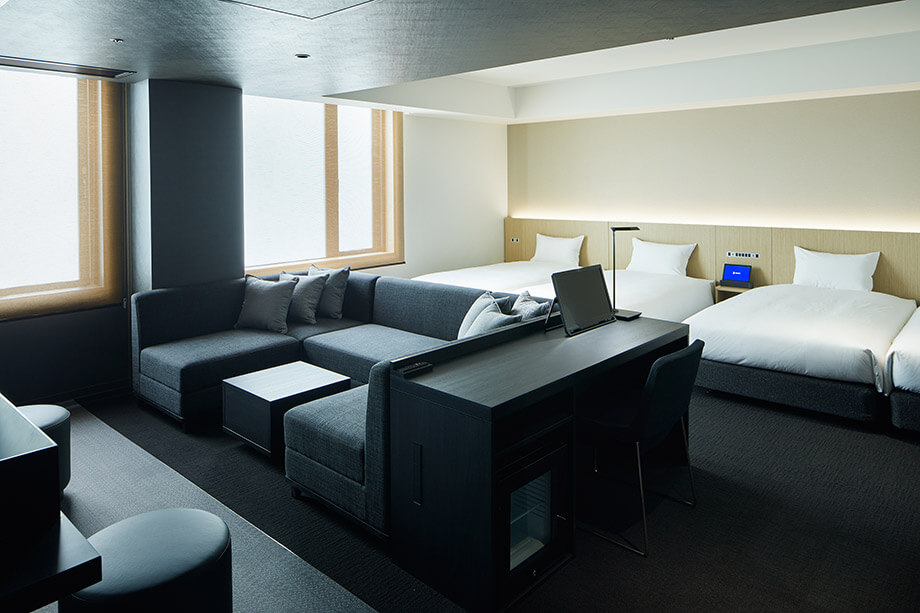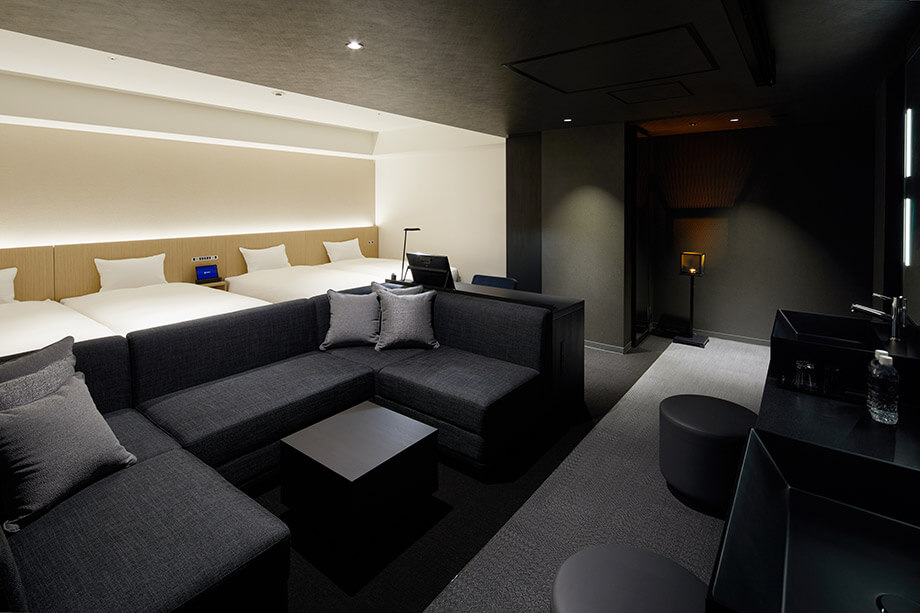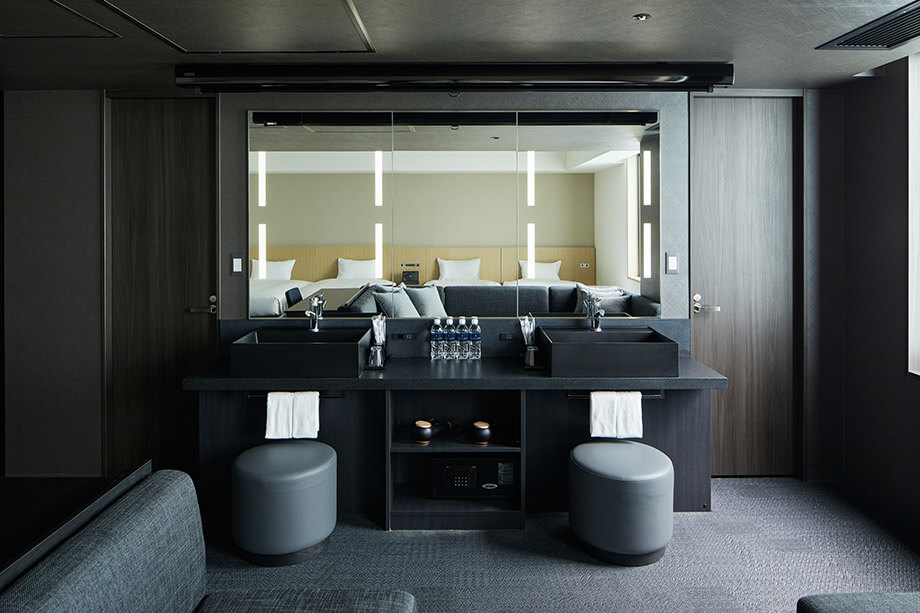 4BEDS
This room holds a maximum of four people and is furnished with a projector and screen. Enjoy watching whatever you please, from sports tournaments to movies, with your family and friends.
ROOM
SIZE

47.2㎡
BED
AMOUNT

4
BED
SIZE

1100
ROOM
CAPACITY

4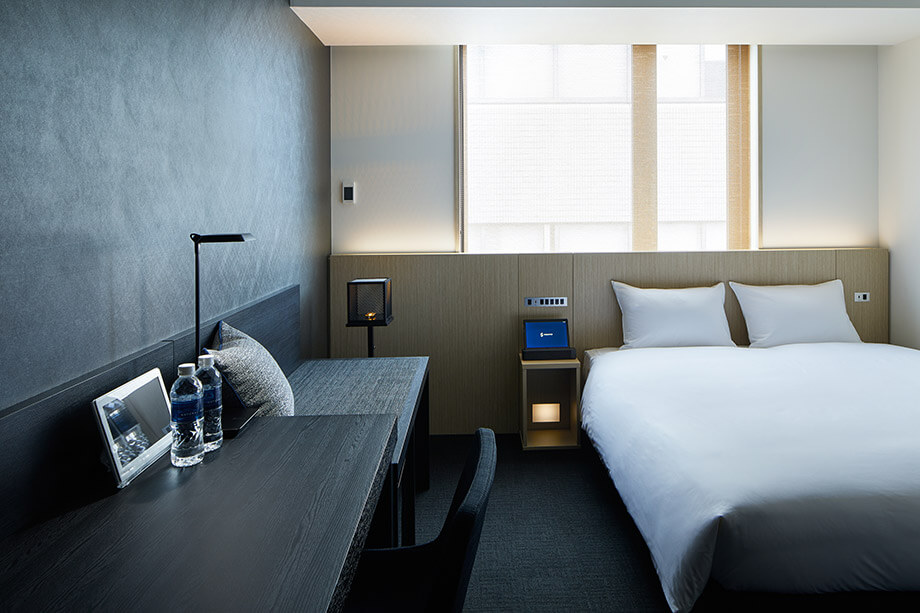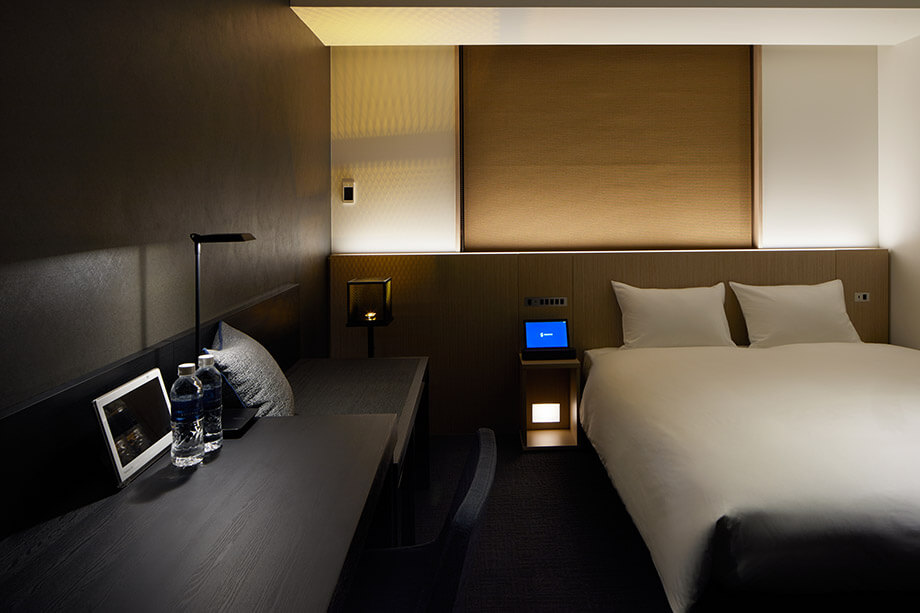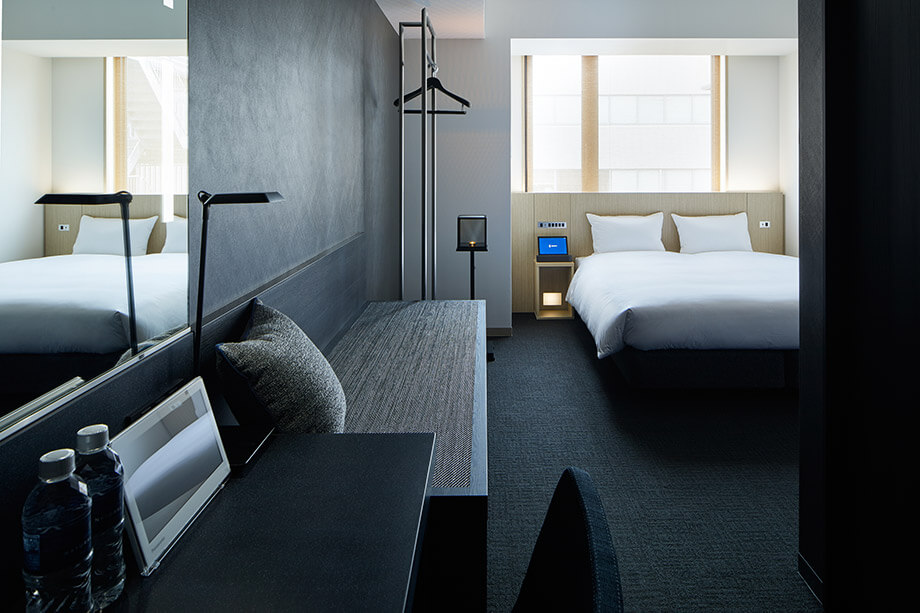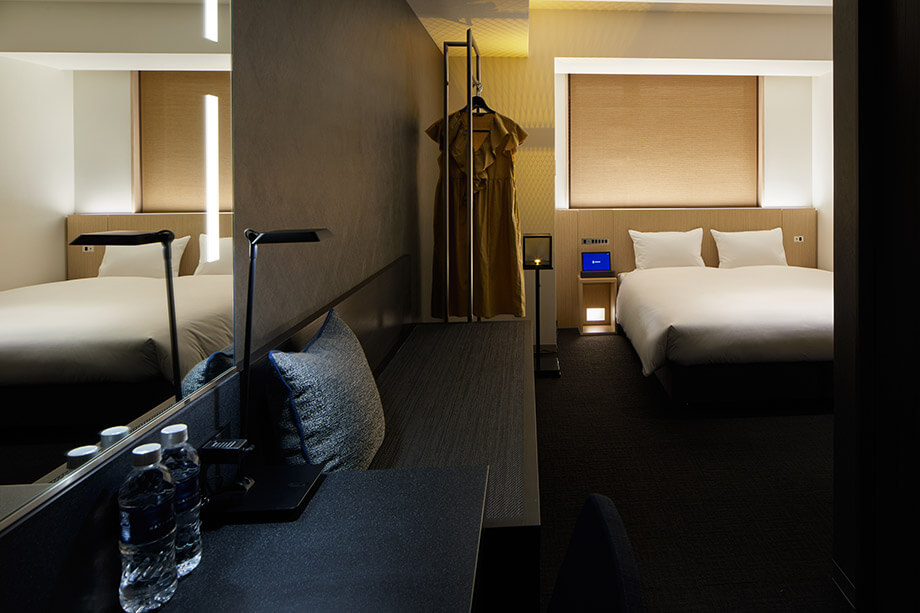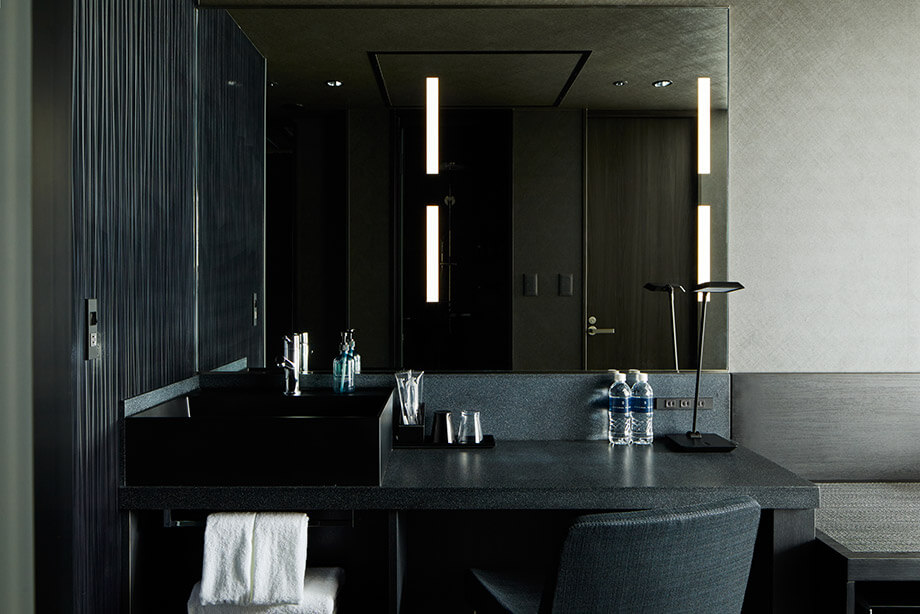 QUEEN ROOM
A gently lit bed area decorated with a white and wooden scheme. The closet, grooming & wash area, as well as the work desk are functionally divided. You'll be able to smoothly transition from on to off.
ROOM
SIZE

19.5㎡
22.1㎡
BED
AMOUNT

1
1
BED
SIZE

1600
1600
ROOM
CAPACITY

2
2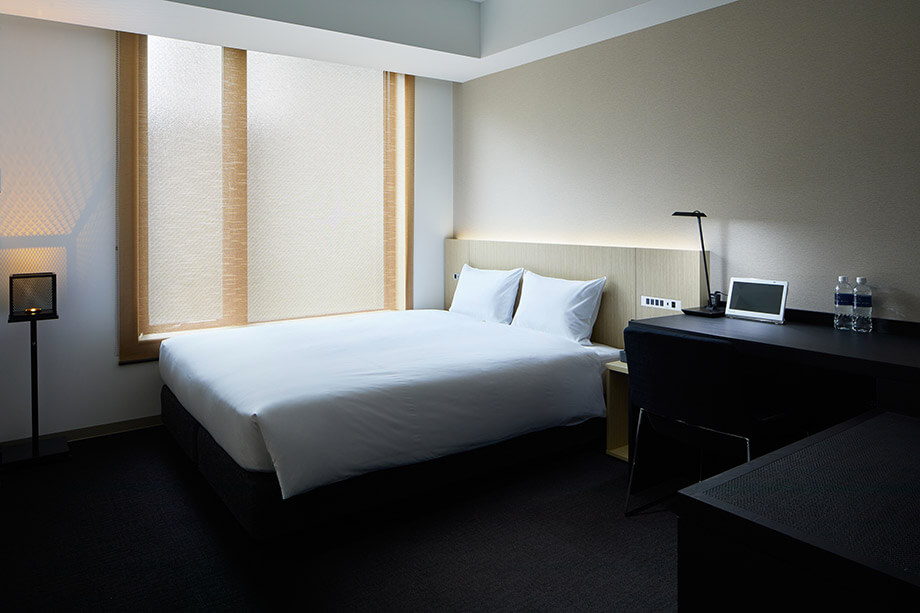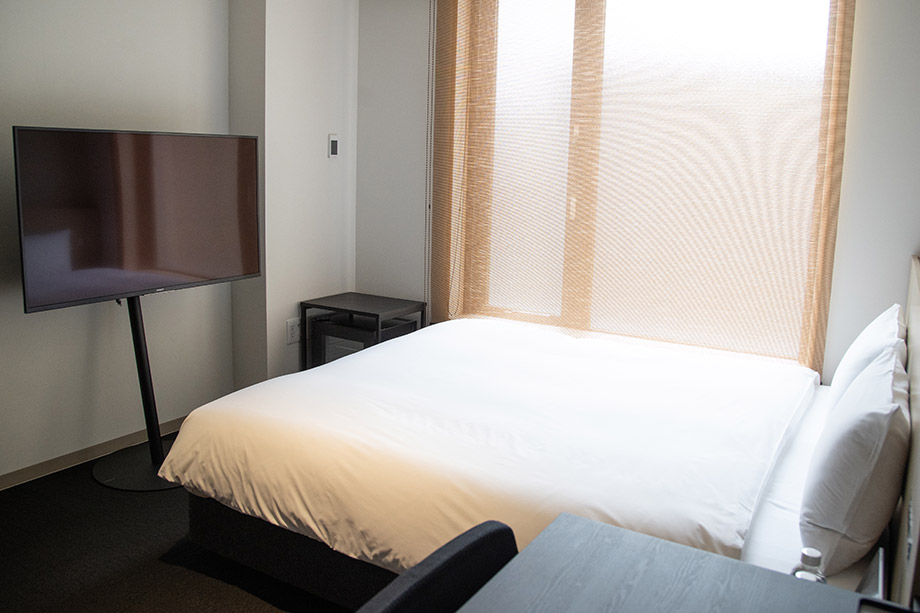 ACCESSIBLE ROOM
This is an impressive room with a softly lit white and wooden bed space and a contrasting backstage area. We've made a universally pleasant style of wash area that's sure to be agreeable for both business and private visitors.
ROOM
SIZE

23.4㎡
BED
AMOUNT

1
BED
SIZE

1600
ROOM
CAPACITY

2
Rooms are cleaned every two days from the date of check-in at our hotel.
We only accept credit cards or single QR payments via ALIPAY and WeChat.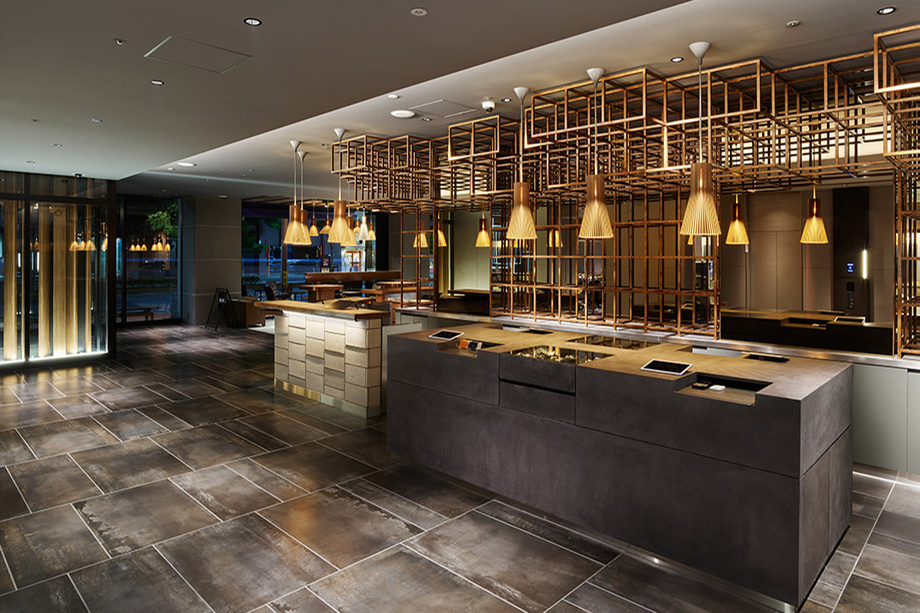 HOTEL RECEPTION
& BAR LOUNGE

In the open lounge facing Karasuma-dori, bar food and drinks are served from 7:00 to 25:00 for the comfort and convenience of hotel guests.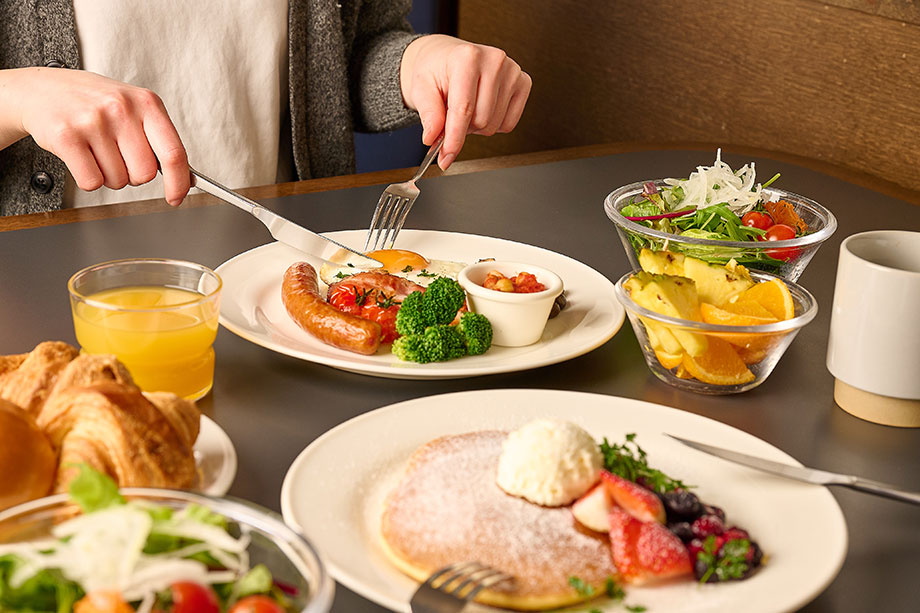 BREAKFAST
Enjoy four different types of sandwiches and a half-buffet at your own pace. Our sandwich recommendation is the pulled-pork, with carefully simmered pork and spices. Salad is a definite staple at the buffet, but also comes with a large variety of foods that include cold& hot meals, fruits, cereal, yogurt, and more, depending on the time of day.
During the self-serve buffet time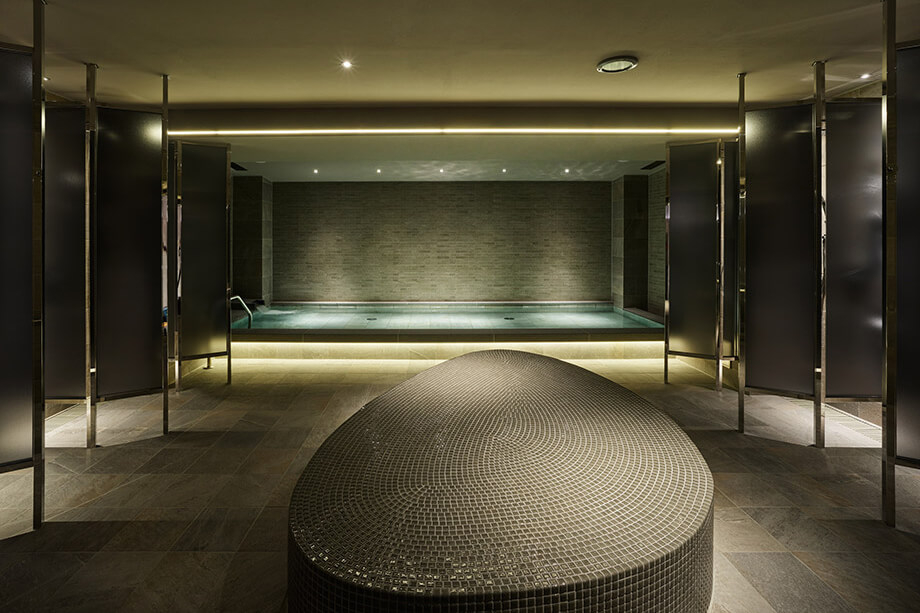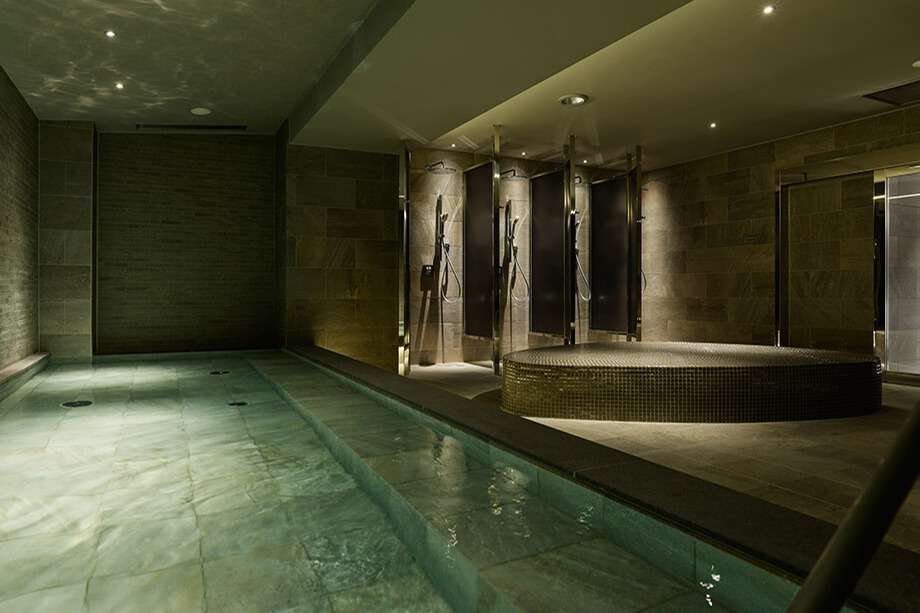 THE BATH
Stretch your legs in the large bath tub where warm lighting provides an environment for you to relax your mind and body. A bedrock bath with hot stones in the center of the bath tub will warm you up to the core of your body and help you recover from the day's fatigue.
17:00–25:00 / 6:00–14:00
(alternates between men and women)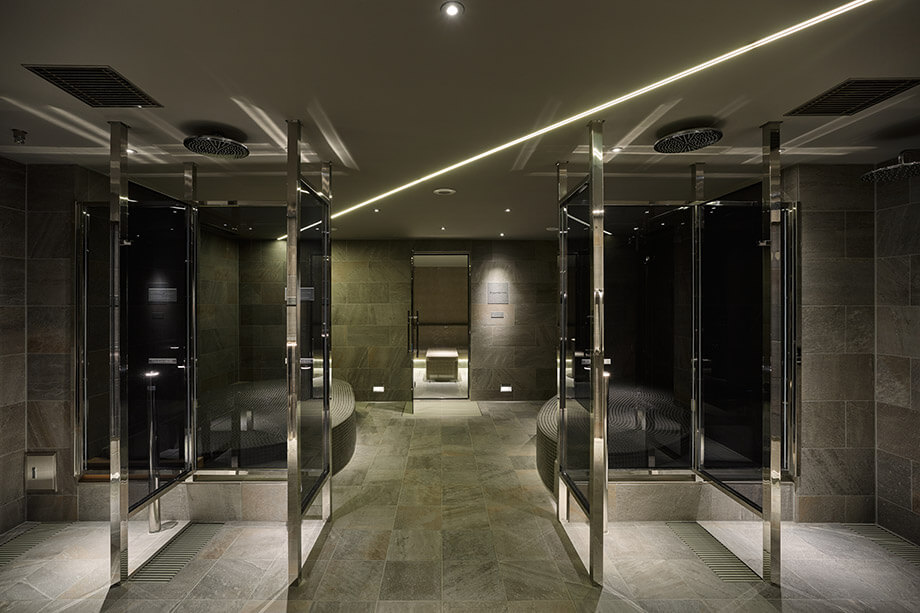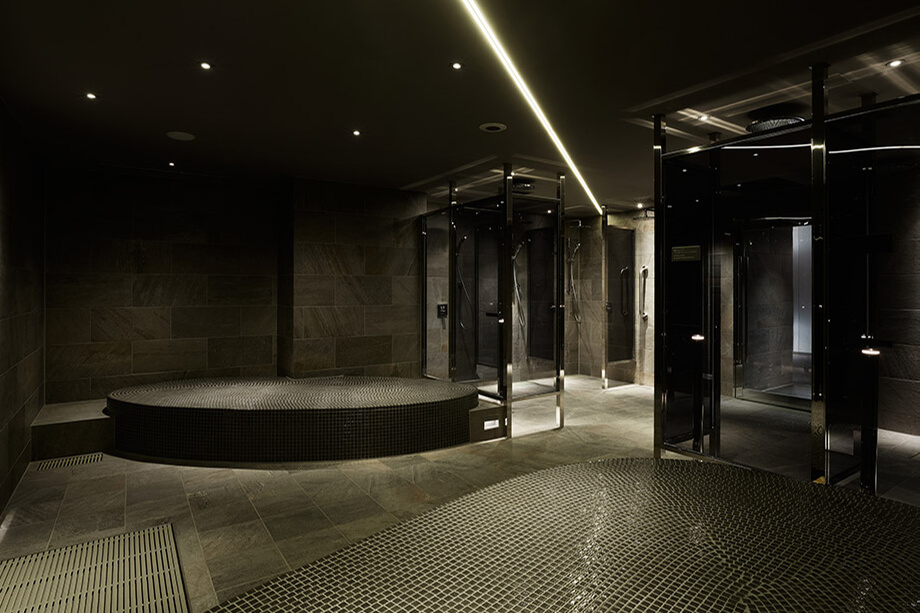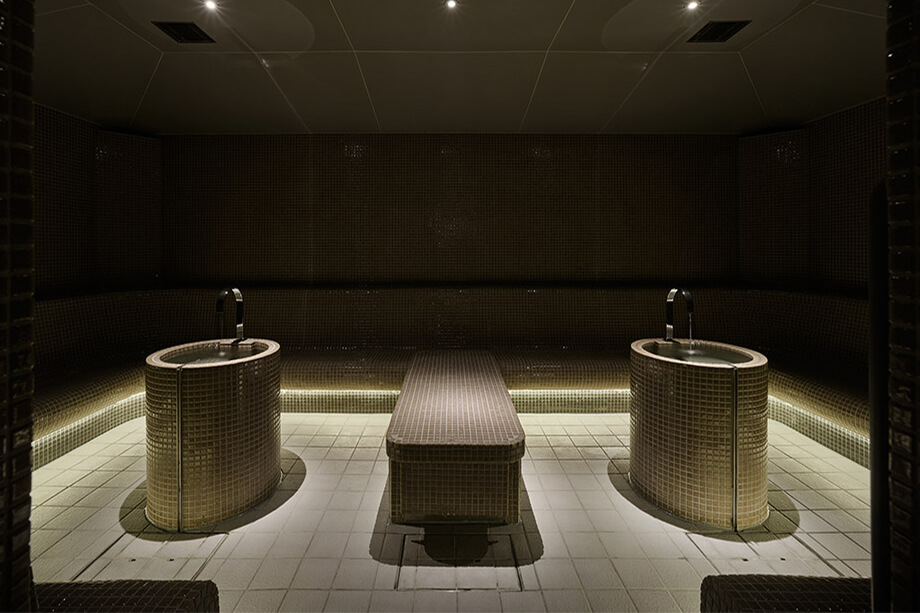 THE SAUNA
After warming up in the aroma-scented steam sauna and hot stones, take a shower and wash off your sweat. Choose from a variety of shower types (aroma, cold waterfall and cold water mist shower) that you would enjoy.
17:00–25:00 / 6:00–14:00
(alternates between men and women)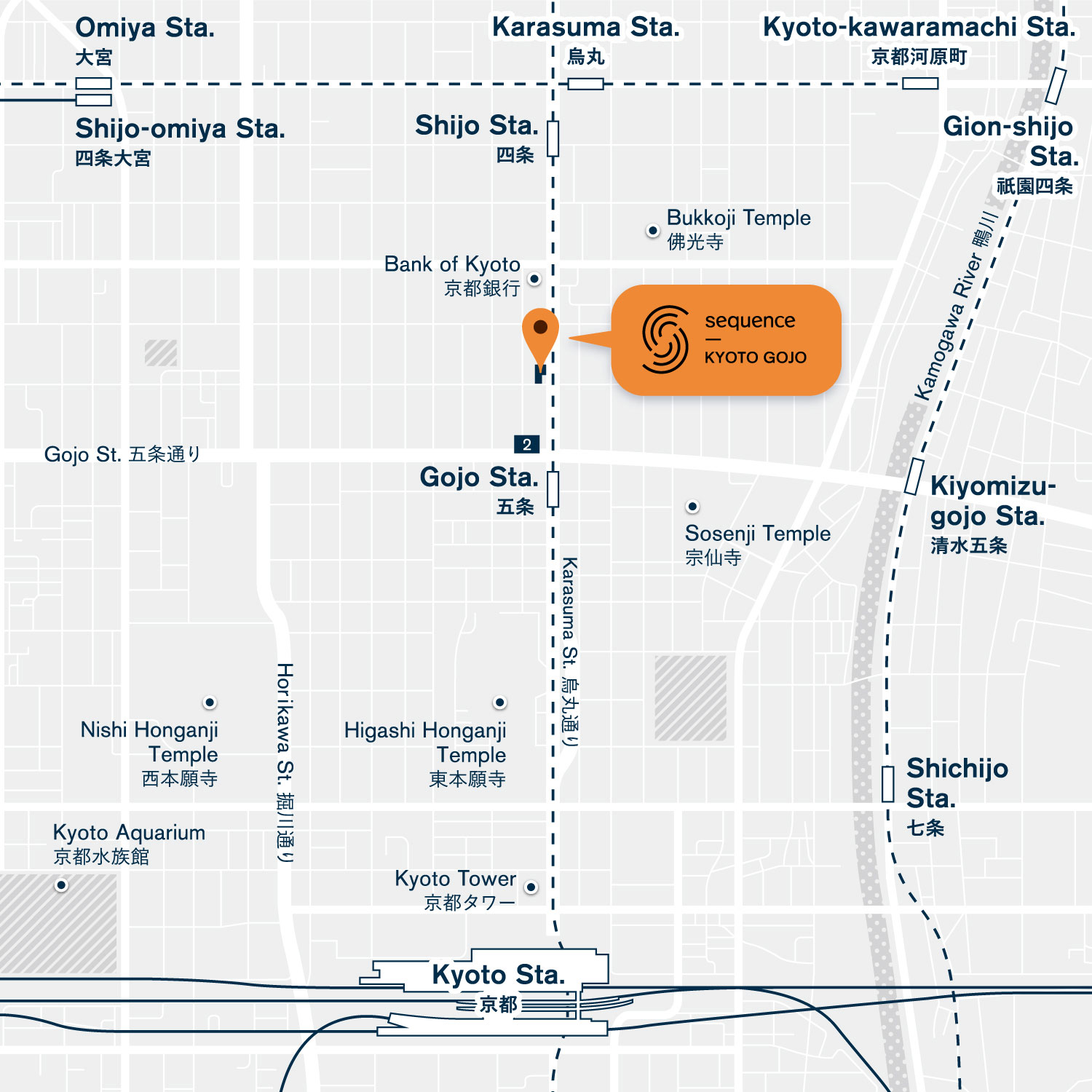 FROM THE STATION
Approx. a 3 minute walk from the 2nd exit of Gojo Station on the Kyoto Municipal Subway's Karasuma Line
Approx. a 5 minute walk from the 6th exit of Shijo Station on the Kyoto Municipal Subway's Karasuma Line
Approx. a 7 minute walk from the 23rd exit of Karasuma Station on the Hankyu Kyoto Main Line