PHILOSOPHYPARK MIND
People from all walks of life visit the park to relax and feel carefree. This is our approach to running a hotel. We provide an airy, comfortable space and time where guests can feel relaxed and free from their hectic schedule.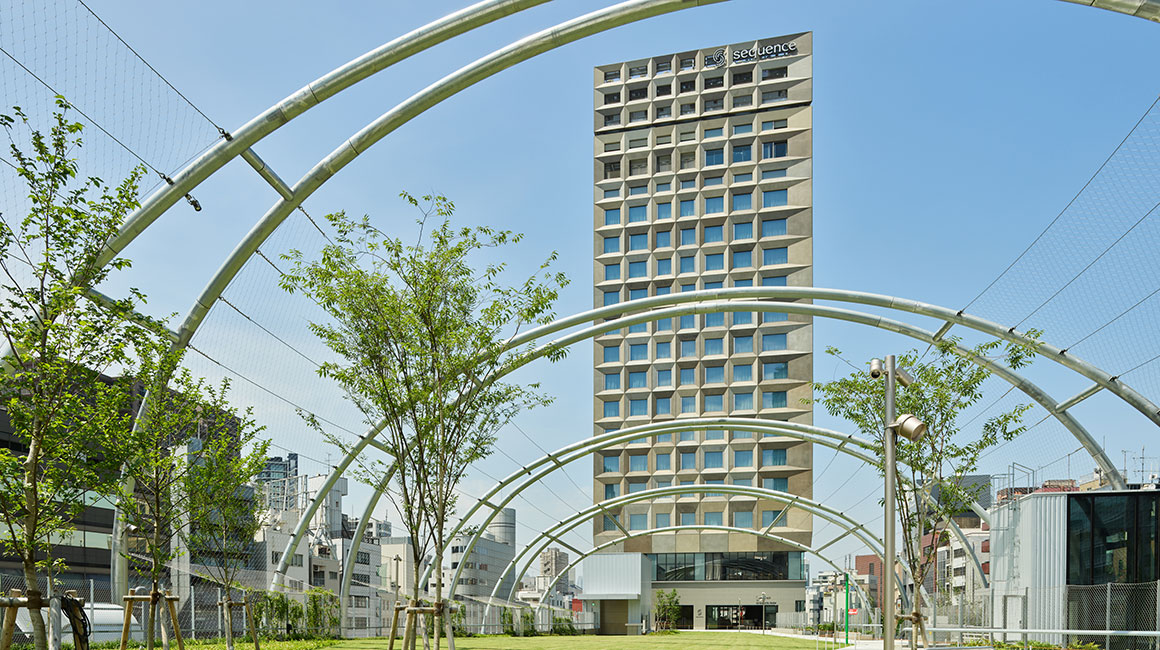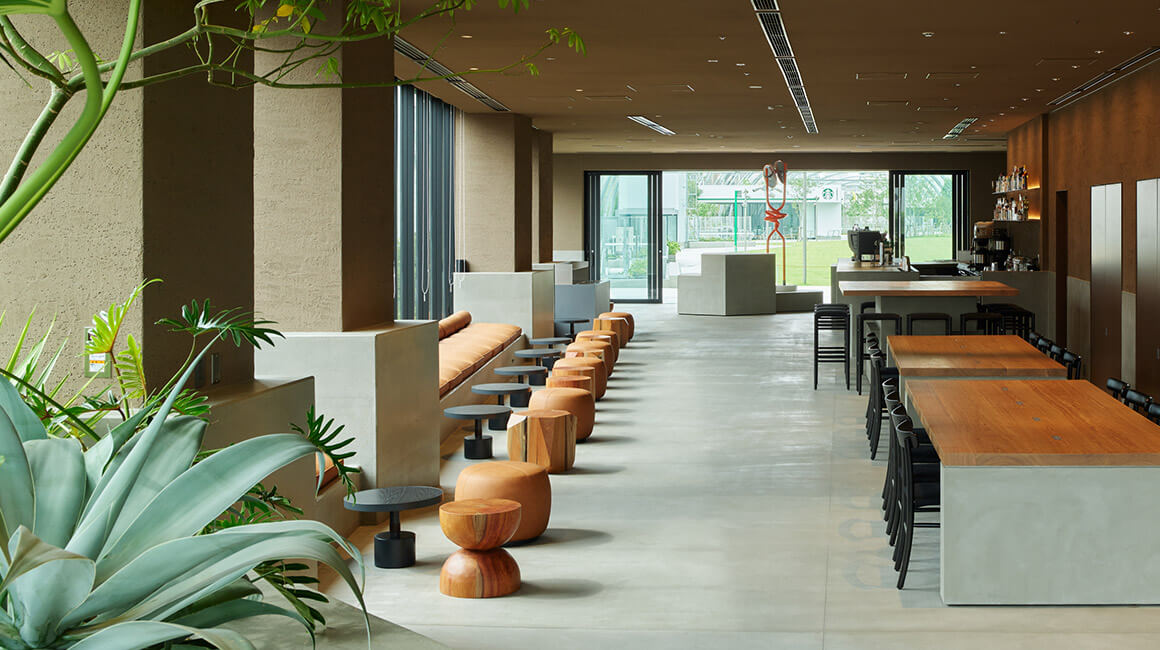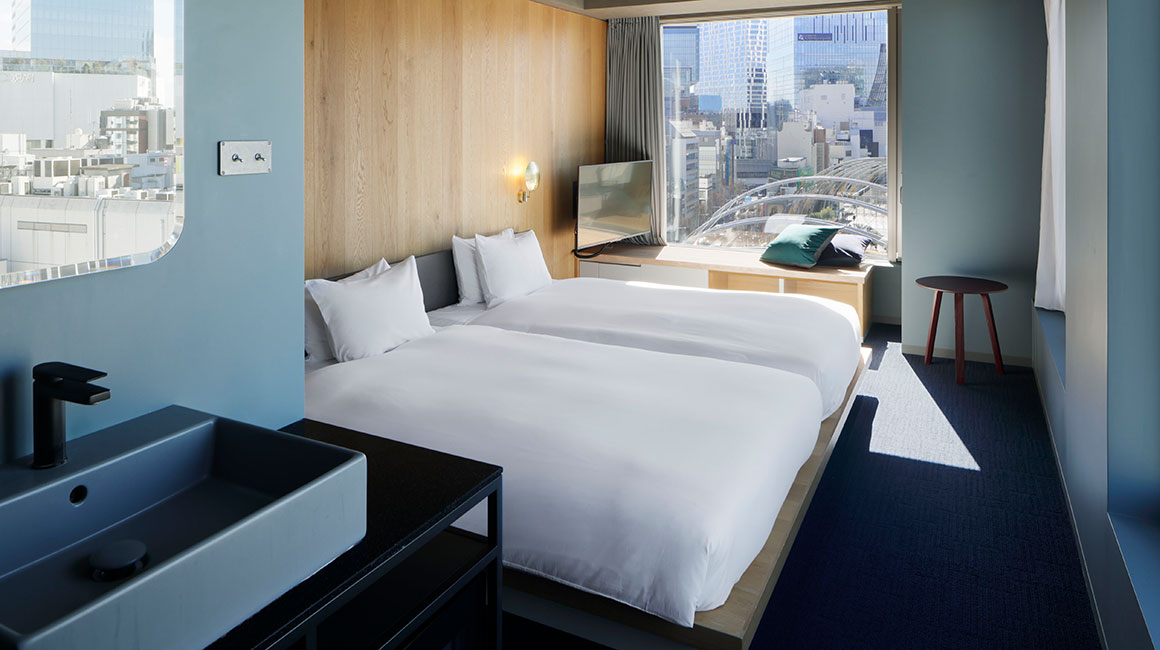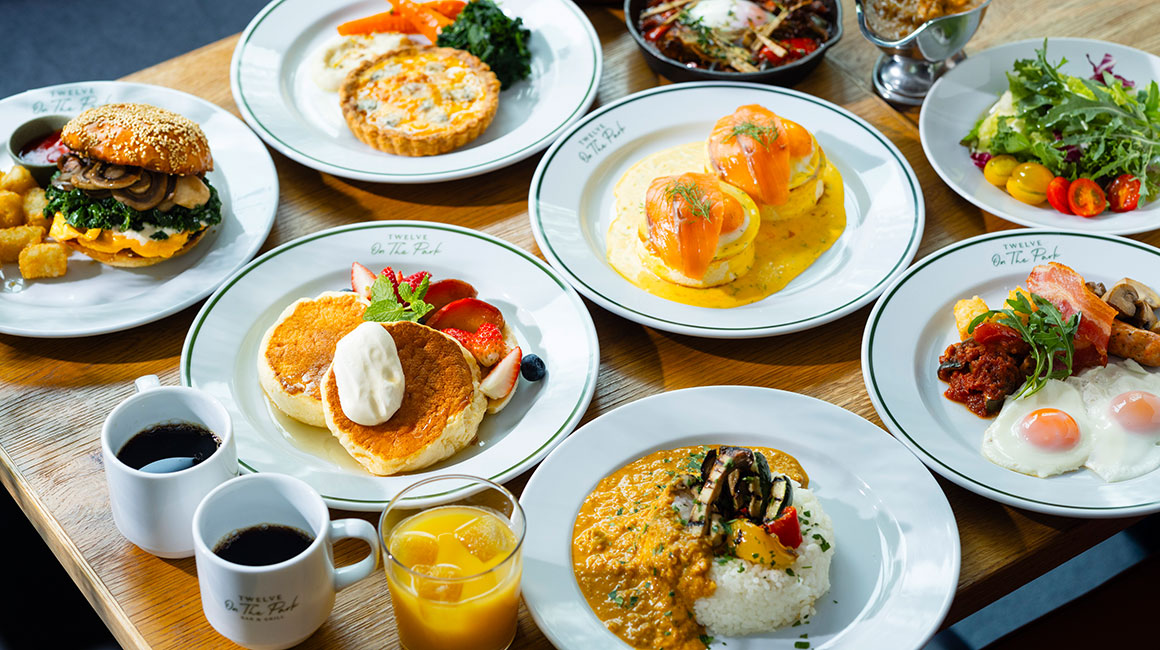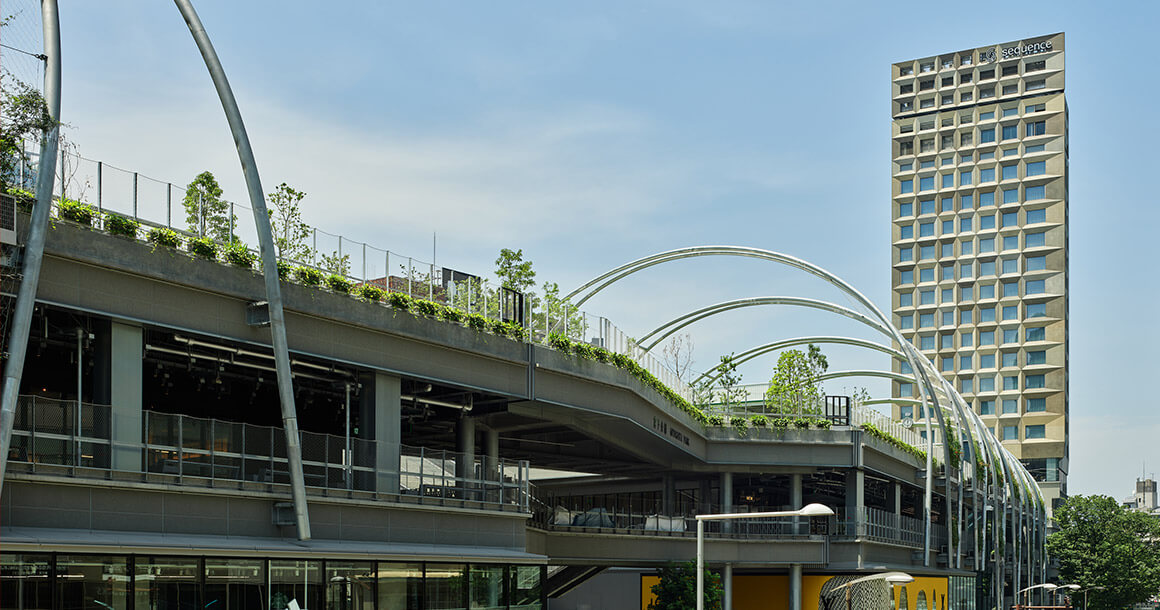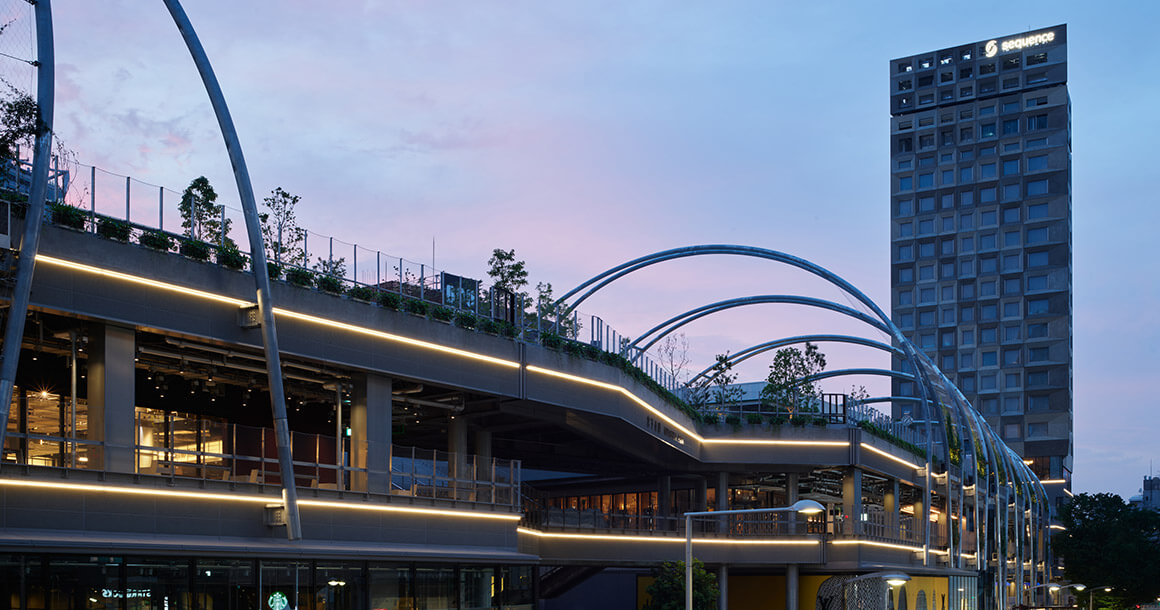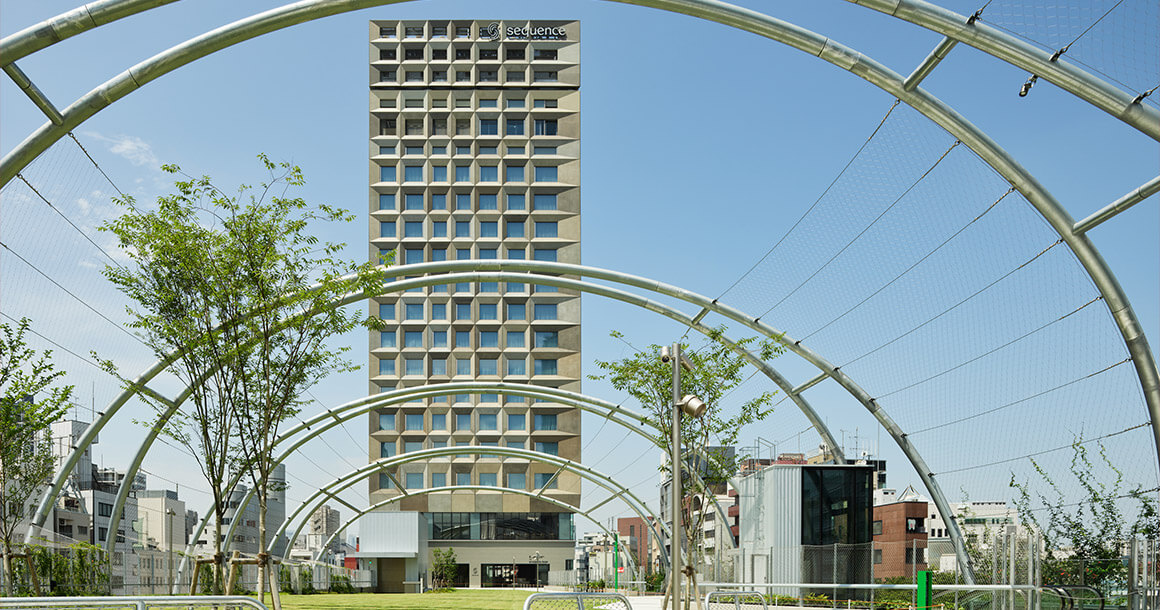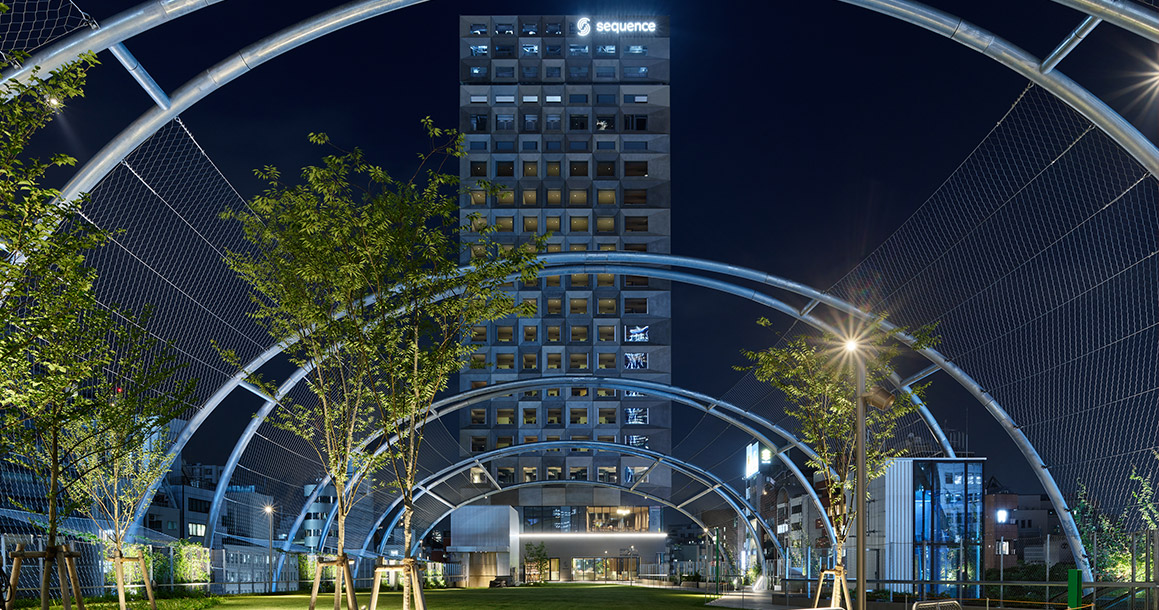 CULINARYFOOD & DRINK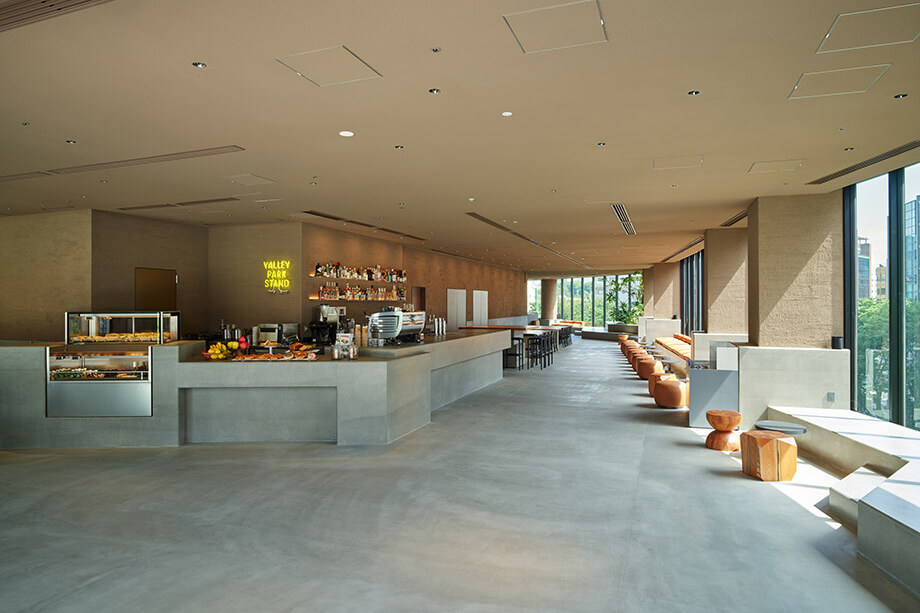 4F
CAFE & LOUNGE
We've obtained the role of a "visitor center" by fostering a community between tourists and locals. We're a new point on Shibuya's map, connecting the park and "sequence" as "VALLEY PARK STAND", as a place that serves as both a cafe and hotel lounge.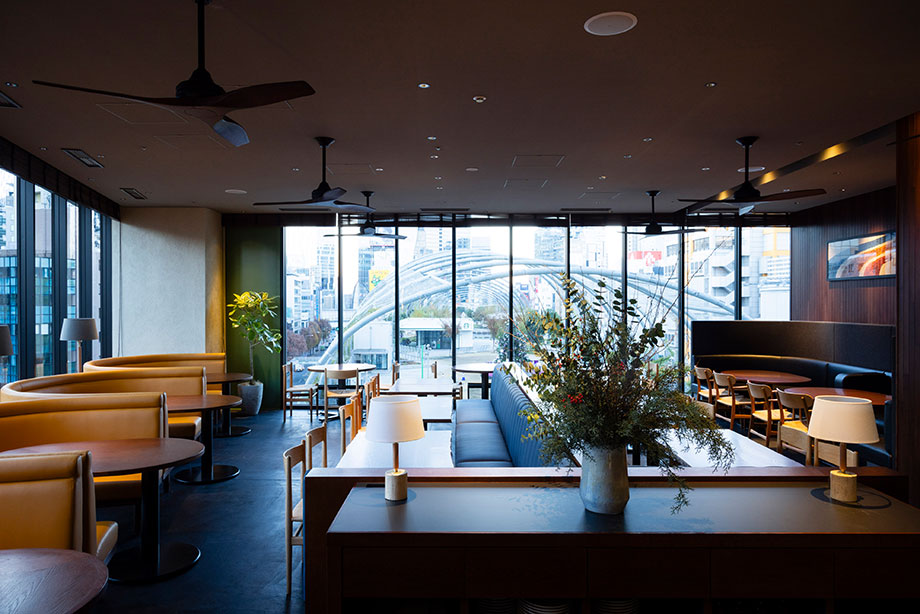 5F
RESTAURANT & BAR

The concept of "Dōngxī Restaurant & Sakaba" is "between the East and the West" of the Silk Road. Dongxi's concept is to refine traditional and local cuisines from all over the world with sophisticated techniques, and to bring new, as yet "nameless", cuisine and glocal food culture from Shibuya.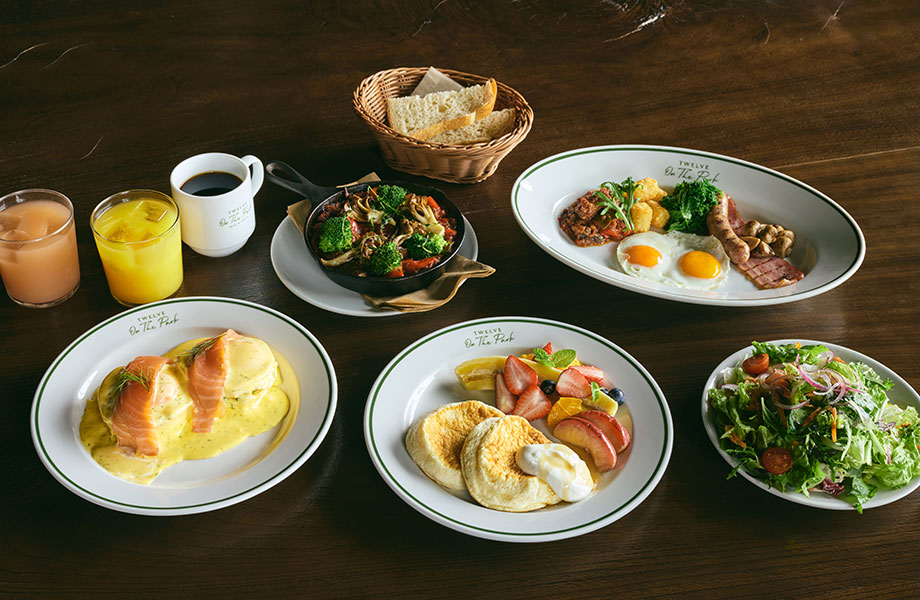 BREAKFAST
Awaken your mind and senses with our breakfast buffet. Our food is prepared for guests from all over the world; we factor in not only taste, but also locality, freshness, and color.
During the self-serve buffet time
NEW EXPERIENCESTHE TOP FLOOR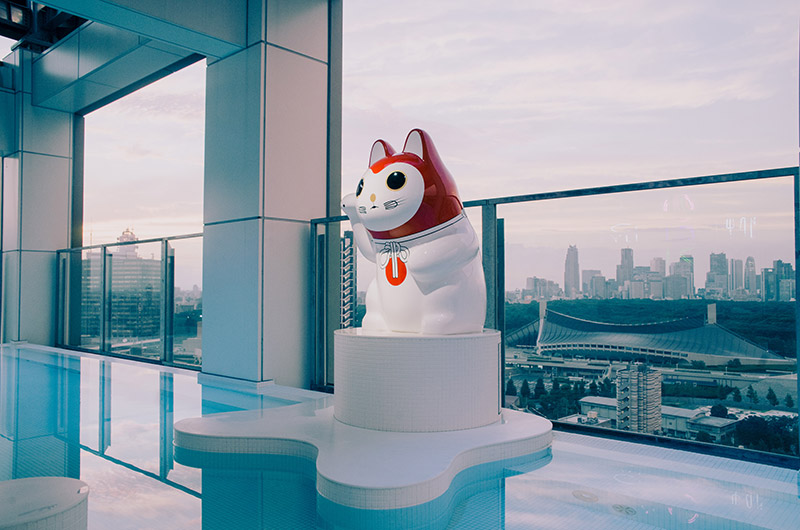 18F
ROOFTOP
RESTAURANT & BAR
The restaurant & bar "SOAK" on the 18th floor, which is the top floor at our hotel, operates the rooftop terrace "OYU". You can experience a luxurious time with a drink in a great atmosphere with a panoramic view of Shibuya.
Opening Hours
Lunch: 12PM - 2PM
Dinner: 6PM - 9PM
Closed: Monday
*Opening hours may change.
Please check SOAK official Instagram or LINE@ for details of opening hours.
ENJOY CULTUREART MUSEUM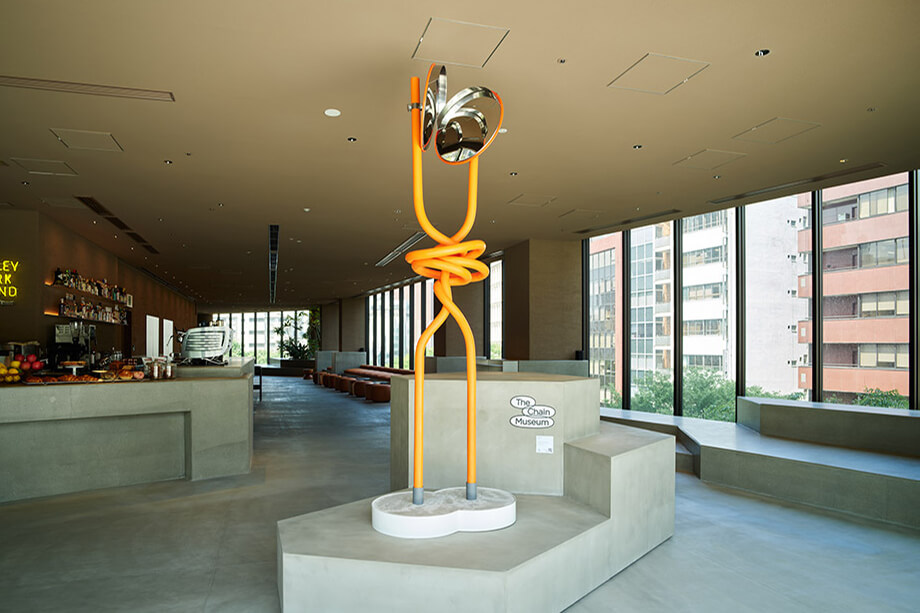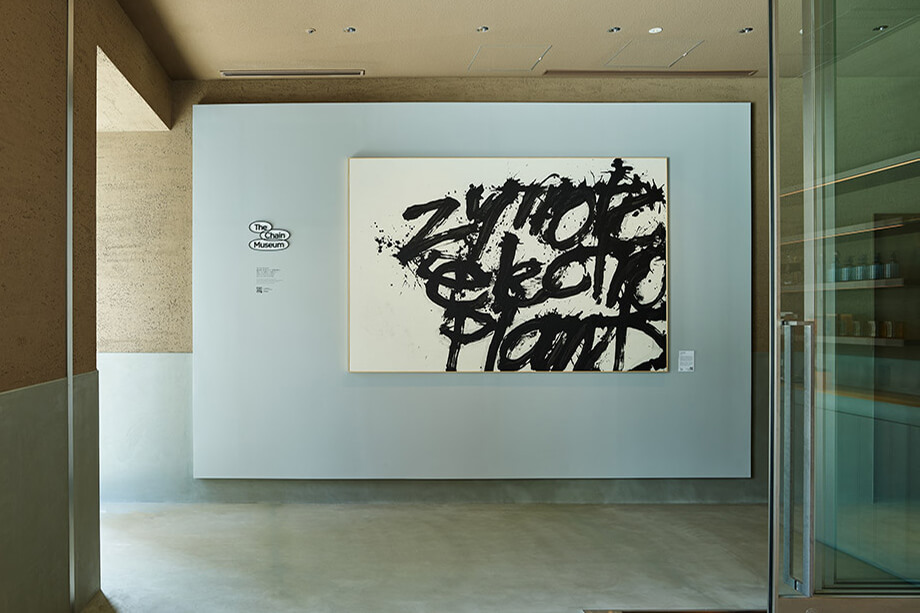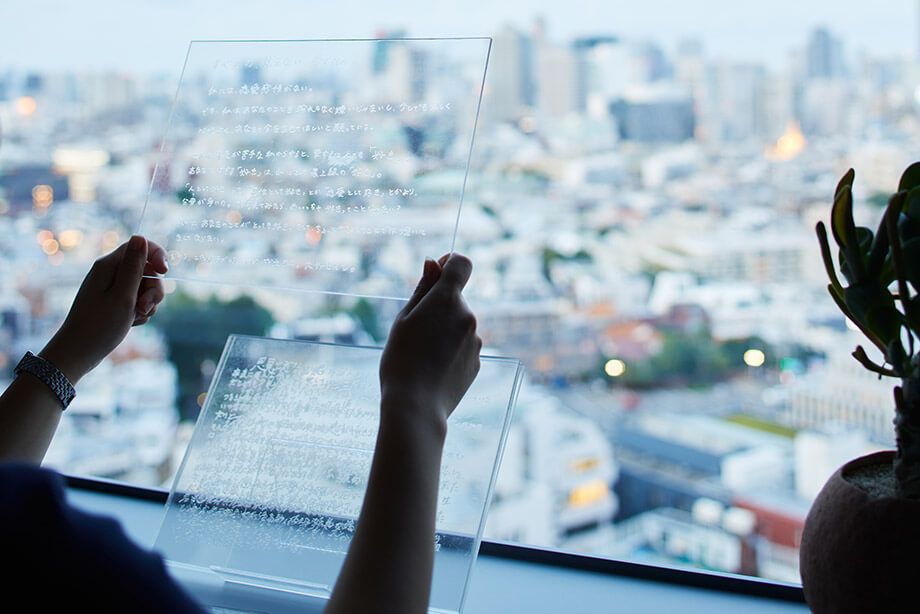 sequence MIYASHITA PARK has captured the existing essence of a hotel, but also fosters heartfelt connections between art and the world, and between art and people.
NEWS
ダミーテダミーテキスして自由にがリラックスして自由に過ごストリラックスして自由にがリラックスして自由に過ごせる誰もがリラックスして自由に過ごせる場所です。◎40W

詳細テキスト詳細テキスト詳細テキスト詳細テキスト詳細テキスト詳細テキスト詳細テキスト詳細テキスト詳細テキスト詳細テキスト詳細テキスト詳細テキスト詳細テキスト詳細テキスト詳細テキスト詳細テキスト詳細テキスト詳細テキスト詳細テキスト詳細テキスト詳細テキスト詳細テキスト詳細テキスト詳細テキスト詳細テキスト詳細テキスト詳細テキスト詳細テキスト詳細テキスト詳細テキスト詳細テキスト詳細テキスト詳細テキスト詳細テキスト詳細テキスト詳細テキスト詳細テキスト詳細テキスト詳細テキスト詳細テキスト

ダミーテダミーテキストリラックスして自由にがリラックスして自由に過ごせる誰もがリラックスして自由に過ごせる場所です。◎40W

詳細テキスト詳細テキスト詳細テキスト詳細テキスト詳細テキスト詳細テキスト詳細テキスト詳細テキスト詳細テキスト詳細テキスト詳細テキスト詳細テキスト詳細テキスト詳細テキスト詳細テキスト詳細テキスト詳細テキスト詳細テキスト詳細テキスト詳細テキスト詳細テキスト詳細テキスト詳細テキスト詳細テキスト詳細テキスト詳細テキスト詳細テキスト詳細テキスト詳細テキスト詳細テキスト詳細テキスト詳細テキスト詳細テキスト詳細テキスト詳細テキスト詳細テキスト詳細テキスト詳細テキスト詳細テキスト詳細テキスト

ダミーテダミーテキストリラックスして自由にがリラックスして自由に過ごせる誰もがリラックスして自由に過ごせる場所です。◎40W

詳細テキスト詳細テキスト詳細テキスト詳細テキスト詳細テキスト詳細テキスト詳細テキスト詳細テキスト詳細テキスト詳細テキスト詳細テキスト詳細テキスト詳細テキスト詳細テキスト詳細テキスト詳細テキスト詳細テキスト詳細テキスト詳細テキスト詳細テキスト詳細テキスト詳細テキスト詳細テキスト詳細テキスト詳細テキスト詳細テキスト詳細テキスト詳細テキスト詳細テキスト詳細テキスト詳細テキスト詳細テキスト詳細テキスト詳細テキスト詳細テキスト詳細テキスト詳細テキスト詳細テキスト詳細テキスト詳細テキスト
ダミーテダミーテキストリラックスして自由にがリラック由に過ごせる場所です。◎40W

詳細テキスト詳細テキスト詳細テキスト詳細テキスト詳細テキスト詳細テキスト詳細テキスト詳細テキスト詳細テキスト詳細テキスト詳細テキスト詳細テキスト詳細テキスト詳細テキスト詳細テキスト詳細テキスト詳細テキスト詳細テキスト詳細テキスト詳細テキスト詳細テキスト詳細テキスト詳細テキスト詳細テキスト詳細テキスト詳細テキスト詳細テキスト詳細テキスト詳細テキスト詳細テキスト詳細テキスト詳細テキスト詳細テキスト詳細テキスト詳細テキスト詳細テキスト詳細テキスト詳細テキスト詳細テキスト詳細テキスト

ダミーテダミーテキストリして自由に過ごせる誰もがリラックスして自由に過ごせる場所です。◎40W

詳細テキスト詳細テキスト詳細テキスト詳細テキスト詳細テキスト詳細テキスト詳細テキスト詳細テキスト詳細テキスト詳細テキスト詳細テキスト詳細テキスト詳細テキスト詳細テキスト詳細テキスト詳細テキスト詳細テキスト詳細テキスト詳細テキスト詳細テキスト詳細テキスト詳細テキスト詳細テキスト詳細テキスト詳細テキスト詳細テキスト詳細テキスト詳細テキスト詳細テキスト詳細テキスト詳細テキスト詳細テキスト詳細テキスト詳細テキスト詳細テキスト詳細テキスト詳細テキスト詳細テキスト詳細テキスト詳細テキスト

ダミーテダミーテキストリラックスして自由にがせる誰もがリラックスして自由に過ごせる場所です。◎40W

詳細テキスト詳細テキスト詳細テキスト詳細テキスト詳細テキスト詳細テキスト詳細テキスト詳細テキスト詳細テキスト詳細テキスト詳細テキスト詳細テキスト詳細テキスト詳細テキスト詳細テキスト詳細テキスト詳細テキスト詳細テキスト詳細テキスト詳細テキスト詳細テキスト詳細テキスト詳細テキスト詳細テキスト詳細テキスト詳細テキスト詳細テキスト詳細テキスト詳細テキスト詳細テキスト詳細テキスト詳細テキスト詳細テキスト詳細テキスト詳細テキスト詳細テキスト詳細テキスト詳細テキスト詳細テキスト詳細テキスト
VISIT USACCESS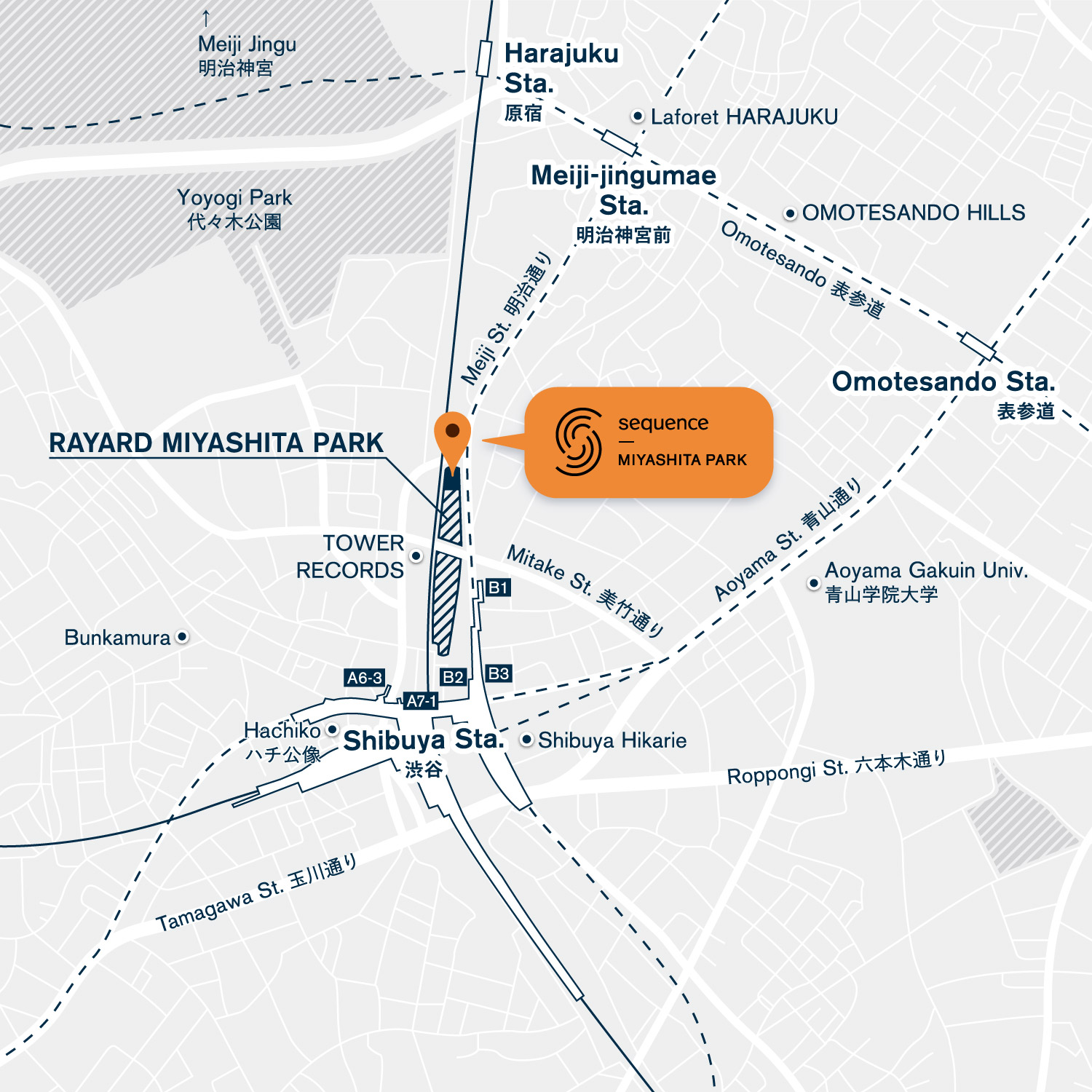 FROM THE STATION
Approx. a 3 minute walk from the Tokyo metro Shibuya Station's B1 Exit
Approx. a 7 minute walk from Shibuya Station's Hachiko Exit
Approx. an 8 minute walk from the Tokyo metro Meiji-jingumae Station's 7th Exit